New Jeep 2019 Jeep Cherokee Lease and Specials near Denver for Sale in Boulder,CO l Denver Area
2019 Jeep Cherokee Lease and Specials near Denver
---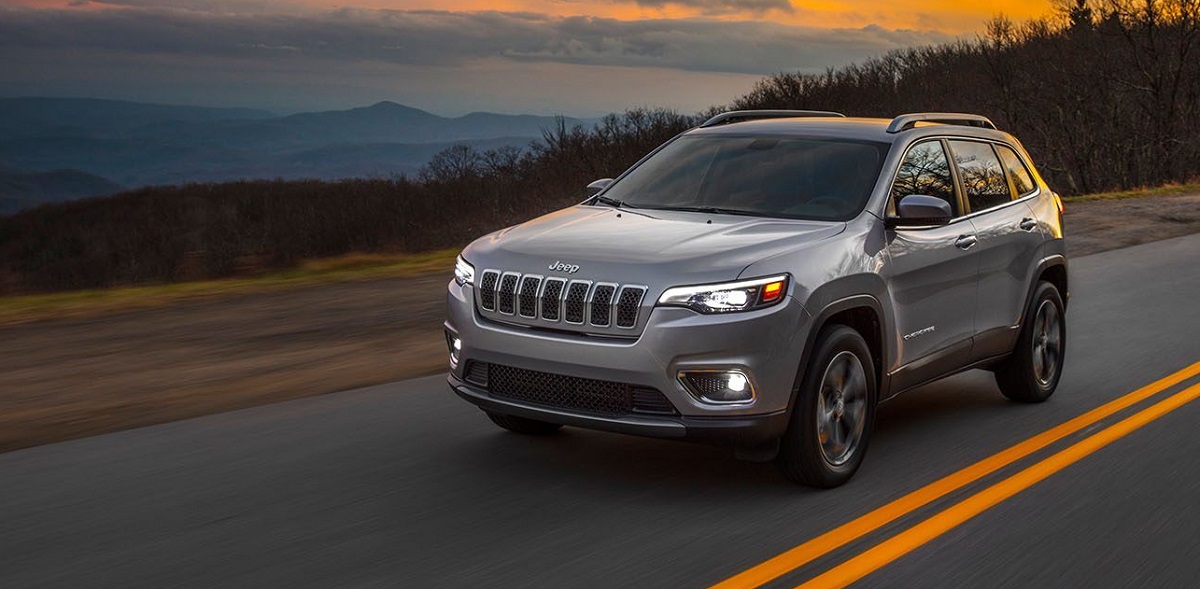 Jeep Cherokee Lease Specials and Finance Offers in Boulder CO near Denver, Longmont
Why Lease or buy 2019 Jeep Cherokee near Denver
Fun, friendly, and feature-packed are three terms we could use to describe the likes of the Cherokee. It's an attractive and productive compact SUV that you will most likely adore if you decide to invest in buying or leasing one for your home. It made it to the top 20 list of similar vehicles on the US News site, and it has impressive safety and performance scores. It may be right for you if you are someone who likes to have quite a bit of height, power and accessories in your vehicles. The following is some information you might be interested in reading about the Cherokee model. If you like what you read, you can go ahead and contact the dealership serving Denver Colorado to schedule your visit. You'll be able to gander at the SUV up close and then take a ride in it to wherever you want to go.
*Not actual vehicle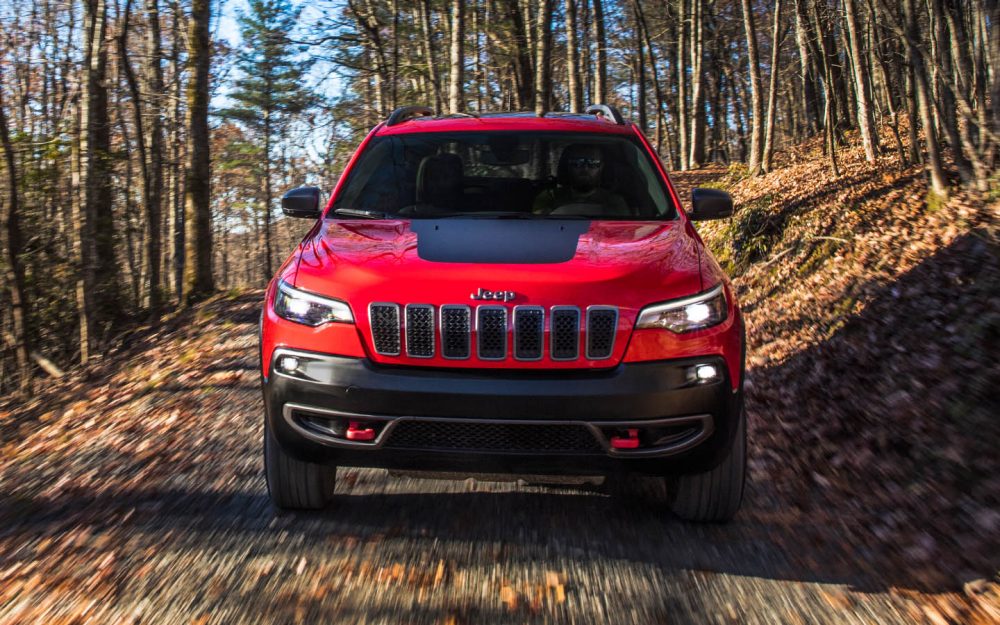 Exterior – Jeep Cherokee
The Cherokee is a sophisticated model that carries an air of elegance and a touch of fun. Many exterior color options are available for you. Some of them are vibrant colors like Velvet Red Pearlcoat, Bright White Clearcoat and Olive Green Pearlcoat. 17-inch Satin Carbon Aluminum wheels are the norm for some of the advanced trim levels. You'll have many more exterior features than we can tell you. That's why we insist that you contact the dealership serving Denver Colorado and ask for the full-blown list of options you have for the exterior.
*Not actual vehicle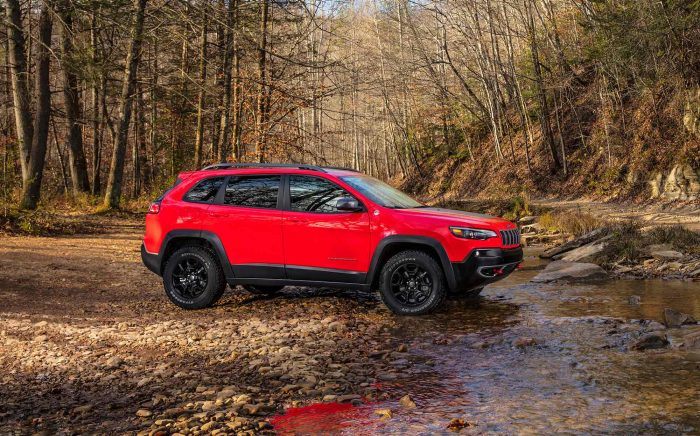 Interior – 2019 Jeep Cherokee
The interior is packed full of convenience features for you. Some of the options you have for convenience features include features such as premium cloth of vinyl seats, front-seat active headrests, power driver and passengers seats and more. A seals rep at the dealership can give you more information about what the model has to offer you.
*Not actual vehicle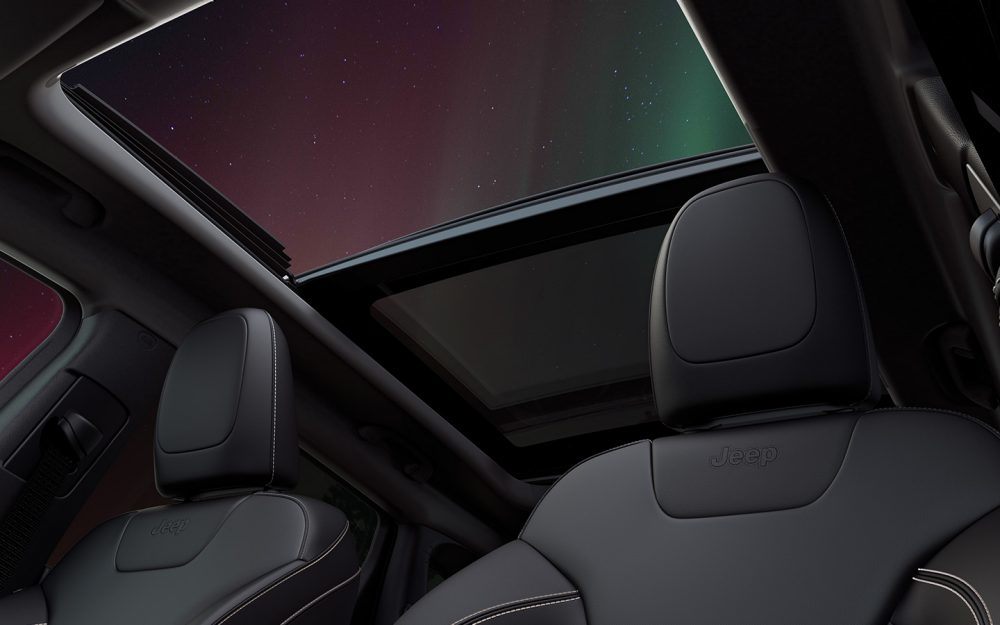 Mechanical – 2019 Jeep Cherokee
The Cherokee is a mechanical masterpiece that you are going to adore. The dealer can tell you all about what it has, but we can give you a few details. Some of the key features you'll see are features like the 160-amp alternator, Battery Rundown Protection and more. You can hear about all the other features when you speak to the sales rep at the dealership.
*Not actual vehicle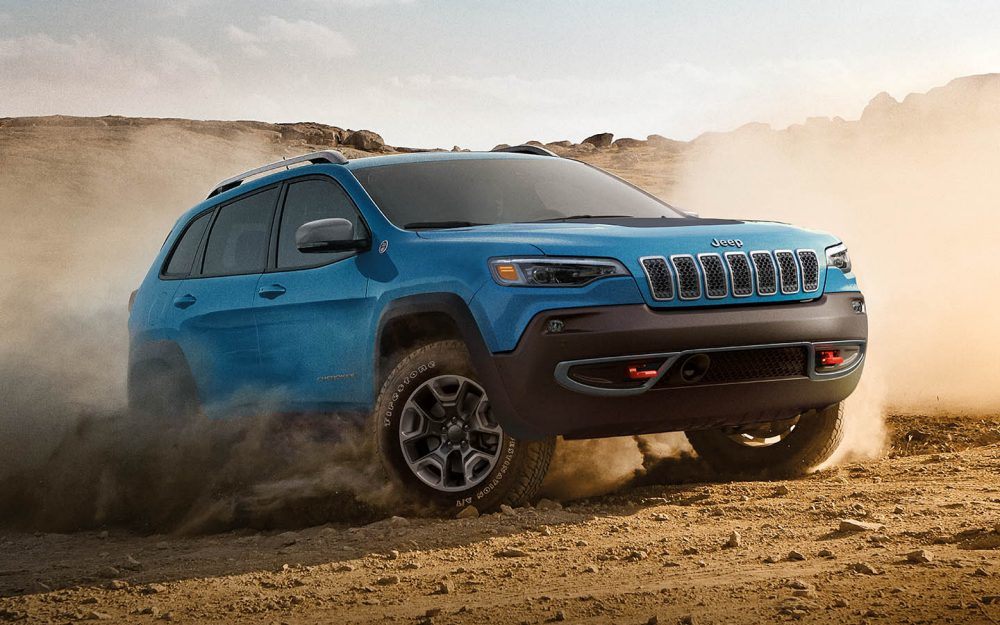 Request 2019 Jeep Cherokee Specials in Boulder near Denver, Longmont CO
Safety and technology are two vital parts of a vehicle's makeup. The manufacturer did a great job making sure that the Cherokee had everything that you would need in both areas. The suite of safety features was outstanding enough to earn a score of 8.9 out of 10 points on US News. Features include Traction Control, Blind Spot Protection and the Enhanced Accident Response System. Time is crucial when an accident occurs. The Enhanced Accident Response System reacts immediately to ensure that your needs are met if something occurs. Blind Spot Protection watches vulnerable areas and lets you know what's going on so that you can make smart driving choices. Traction Control will keep you stuck to the ground at all times and stabilized, as well. As far as tech features go, the Cherokee has more than enough of them. Some of the features you'll have are SiriusXM, Android Auto, Bluetooth and Voice Command. Control is in the power of your hands.
The Jeep Cherokee is a fascinating vehicle as you can see by everything that you've read. Now you need to see for yourself by scheduling an appointment with the dealer near Denver Colorado. The sales rep will take you on a journey that will end with your decision whether to buy or not to buy. You'll then speak with the finance team about your future and the car you want for your household. Take the first step toward Cherokee ownership today. Reach out by phone or short form and ask about Pollard Jeep lease specials.