New Jeep 2019 Jeep Renegade Lease and Specials near Denver for Sale in Boulder,CO l Denver Area
2019 Jeep Renegade Lease and Specials near Denver
---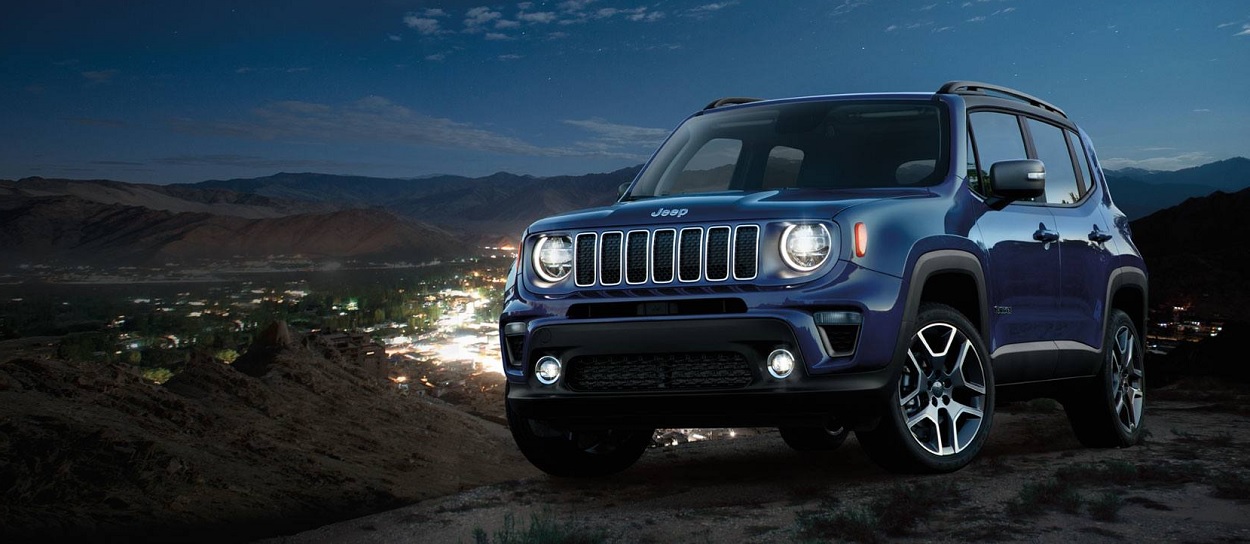 Jeep Renegade Lease Specials and Finance Offers in Boulder near Denver
Why Lease or buy 2019 Jeep Renegade near Denver
The Jeep Renegade is an awesome choice if you're thinking about buying a subcompact SUV. The entire series of Jeep vehicles is full of exciting and adventurous machines that are capable of taking you to the ends of the earth. Jeeps are known for their stability and sturdiness, so you know you can always feel safe and secure behind the wheel of one. The dealership serving Denver Longmont Boulder has a variety of Jeep options including the Renegade and the Compass. Here's some information on the model so you can see why it's so desirable. You can schedule a quick test ride after you go through all the amazing features.
*Not actual vehicle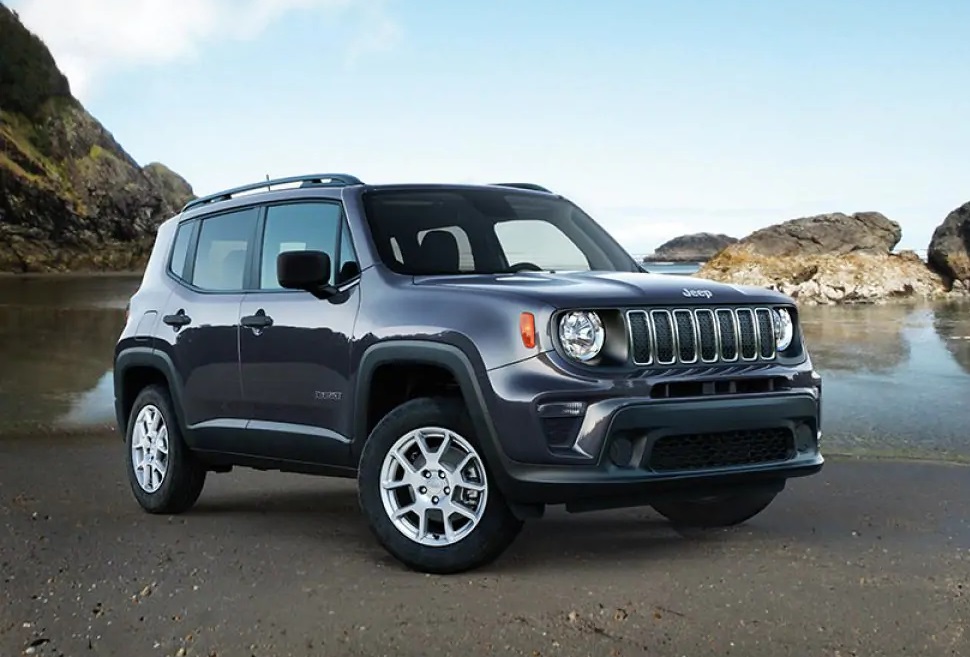 Exterior – Jeep Renegade
The exterior of the Renegade is a fun exterior. Its curves and contours are playful, and its wheels are slick with adventure. The Renegade has a body that looks like it's fun for people of all ages and classic. You really won't know if it's the best for you until you get behind the wheel, however. It's waiting for you. All you need to do is make the first move and advance toward it.
*Not actual vehicle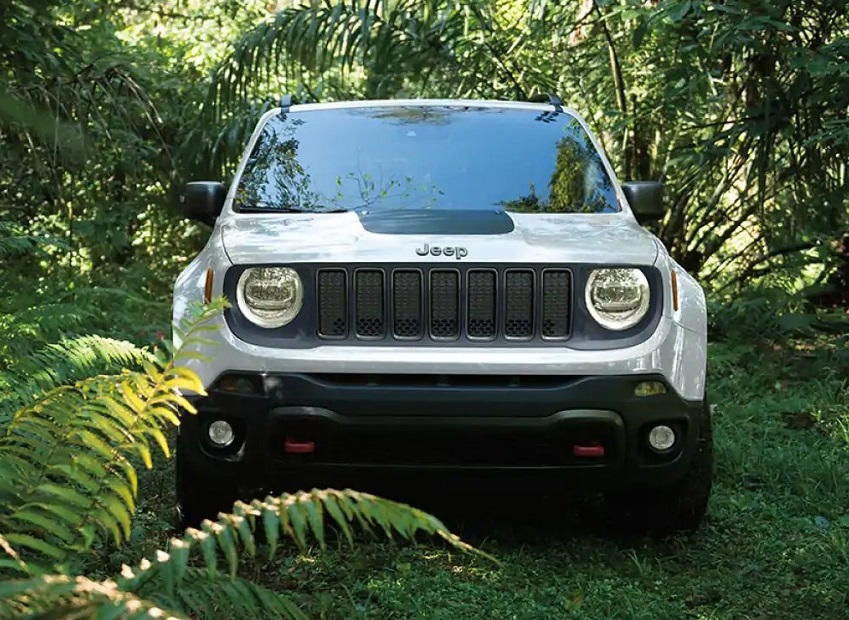 Interior – 2019 Jeep Renegade
The interior is designed to keep you hooked on being inside the Renegade. You will definitely have that feeling if you take the time to invest in this model. Certain models have a dual-zone automatic temperature controls, heated front seats, a heated steering wheel and a fantastic premium sound system. Just ask the sales rep to connect you with one that has all these features.
*Not actual vehicle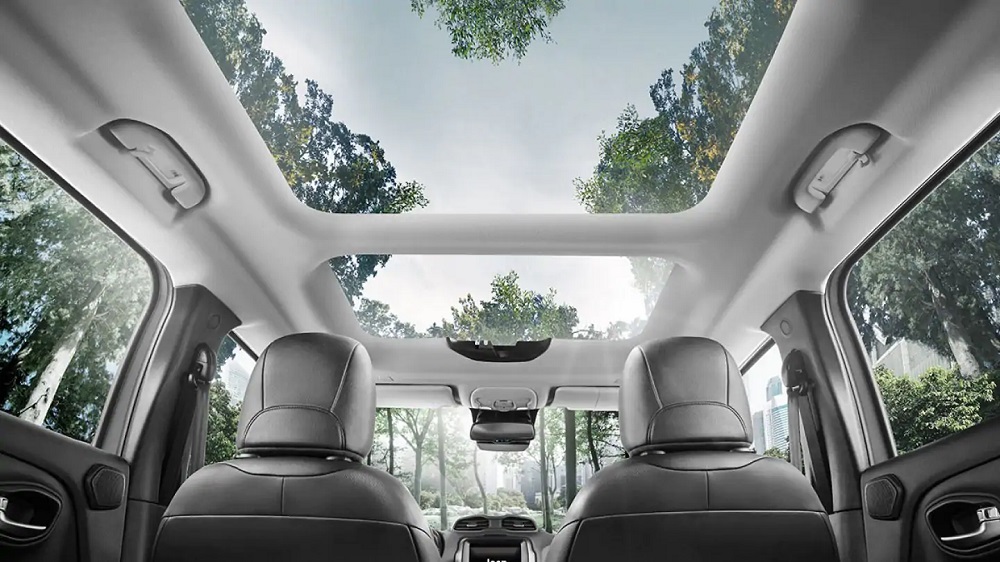 Mechanical – 2019 Jeep Renegade
One of the things that make Jeep vehicles fun is their assortment of technological features. The other thing that makes them fun is their list of mechanical items. You will be mesmerized by the amount of tech you have on this Jeep. In fact, you'll have so much tech that you won't know what to play with next. The inside of the Renegade is all about connectivity and the hands-free experience. The manufacturer added everything it could to try to give you and your passengers a completely hands-free experience and a lifeline to the outside world. Some of the top features that you'll have in the area of tech are features like Wi-Fi Hotspot, Voice Command, Bluetooth and Navigation. The navigational system will always help you get wherever you need to go on a step-by-step basis. The Voice Command allows you to use your voice to get your vehicle to do different things.
*Not actual vehicle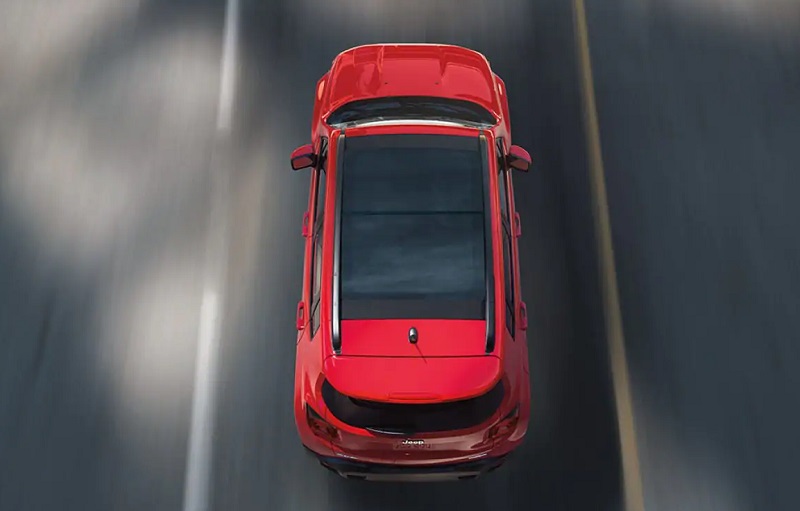 Request 2019 Jeep Renegade Specials in Boulder near Denver CO
The powertrain choices for the Renegade will be good for you. You don't have to worry for one second about whether it can give you what you need. The answer is that it absolutely can. You will have two choices of a motor for this vehicle. The first choice is a 1.3-Liter Direct Injected Turbo Engine. That one will give you a strong 177 horsepower. The other option that you have for a motor is a 2.4-Liter Tigershark Multiair option. Both motors are highly fuel-efficient and will help you save money that you can use for other things. Talke to a sales rep at the dealership to get some details about the models that are available right now for you to test drive and evaluate. Don't waste any time. Make a phone call today.
The manufacturer knows that Jeep lovers will want to take their models on wild adventures. Therefore, they made sure they packed it with lots of safety features to ensure that each ride would be secure. You can have the highest level of confidence that your Renegade will be worthy of the high safety score it has. The suite of safety features it has is designed to keep you stuck to the ground, in the appropriate lane and far enough away from the vehicle in front of you to avoid an accident if you have to stop abruptly. The three features that are designed to do that are the Lane Departure Warning, Adaptive Cruise Control and Traction Control. The dealership serving Denver Longmont Boulder can give the complete list of features and allow you to test them out to see if they can serve you well.
Now that your done reading some of the features the Renegade has, it should be easy for you to decide whether you want to test drive it or not. If the answer is yes, you can get on the phone or complete a short form to Pollard Jeep. You can ask about Pollard Jeep lease specials and start the application process. You might be able to leave the dealership behind the wheel of a Renegade. You'll never know unless you try. Sales specialists are waiting to hear from you today. Ask about Pollard Jeep lease specials.