Check out the 2020 Jeep Cherokee near Denver CO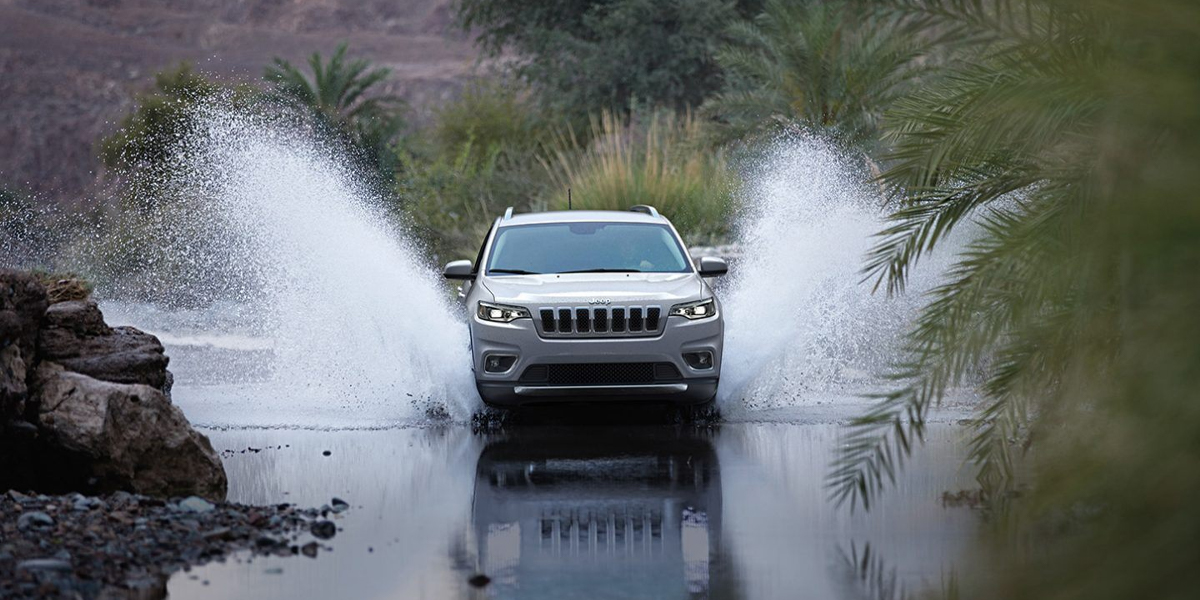 The 2020 Jeep Cherokee is often overlooked for its slightly more luxurious sibling, the Grand Cherokee. If you look at the trail-rated Cherokee Trailhawk, though, you'll find a surprising array of luxury features on it that look very similar to low trimmed Grand Cherokees. It's more economical than the much more extravagant Grand Cherokee, so we want our customers with tighter budgets to understand more about the Trailhawk.
It's heavily refined, easy on the eyes, and richly decorated in a variety of luxurious trim options that are geared toward relaxation, entertainment, and off-road adventures. Your Cherokee Trailhawk is no joke!
The fascia of the Trailhawk is outfitted to increase air intake in the front of the vehicle, making for a cooler engine and more aerodynamic off-roading. You'll be able to push your Cherokee Trailhawk to the limits thanks to this revised grille and fascia that's only available on the Trailhawk. Its red tow hooks aren't just a fashion accessory either. They are a practical everyday tool of off-roading.
A locking rear axle and Selec-Terrain Traction Management System are both standards on the Trailhawk. You'll be able to customize your drive at the click of a button to match whatever environment you're in the mood to conquer that particular day. Hill Descent Control is another magnificent feature that maximizes your grip on the road during all adventures.
The tow rating of the Cherokee is a best-in-class feature, and it's due to the award-winning 3.6L Pentastar engine that the Trailhawk sports (other trims get this excellent engine as well). Your 4,500-pound towing capacity is more than enough to bring along a few toys for your ride (boats and 5th wheel campers are no problem for the mighty Jeep Cherokee).
You don't just get superb off-road features with the Trailhawk, though. You'll also enjoy an all-leather interior and 8.4-inch touchscreen infotainment system that links you up with Jeep's award-winning UConnect platform. Control your camera angles, entertainment, and a massive stereo system with no problems whatsoever!
When you combine the functional and practical features of the Trailhawk with its massive Active 4X4 systems, boxy old-school Jeep character, and a huge array of entertainment and infotainment features, you've got a recipe for one of the best off-road trims of the year by Jeep or any other brand in the world today.
Don't miss out on this exciting ride! Call us today to test drive your favorite trim of the mighty and understated 2020 Jeep Cherokee. Your adventure calendar will look a lot more thrilling this year with one of these under your command.