New Jeep Denver Area 2020 Jeep Wrangler for Sale in Boulder,CO l Denver Area
Denver Area 2020 Jeep Wrangler
View Inventory


Vehicle Overview
Meet the next generation icon: your 2020 Jeep Wrangler. Cleverly designed to be the ultimate off-road machine, it's refined with hard top and soft top options, removable components, and completely configurable looks that will enhance every off-road adventure. As Jeep says, the whole world awaits you when you buy a 2020 Jeep Wrangler near Denver. Better yet, how about buying from Pollard Jeep! Here are all the reasons you have to come down to see us today about the 2020 Jeep Wrangler. Get ready to be impressed.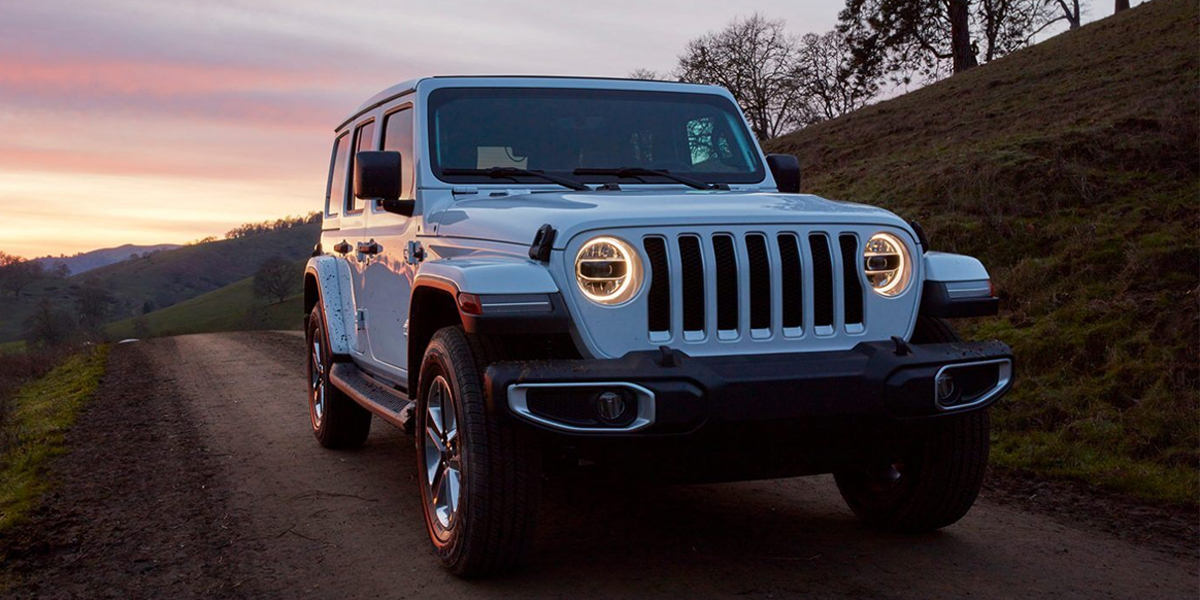 Exterior – 2020 Jeep Wrangler
The new exterior is tough as nails. As a trail rated vehicle, the 2020 Jeep Wrangler near Denver is your optimal off-road machine. A Freedom Top® hardtop is yours, or you can take advantage of the power of a standard Sunrider® soft top that you can lower or raise at the click of a button. Wheel options are optimized for outdoor fun, such as the 18-inch gloss black aluminum wheels of the Sport Altitude. Then there's the 17-inch black style wheels of the Sport. It's a fiesta of wheel choices, all designed to make your exterior come to life with thrills.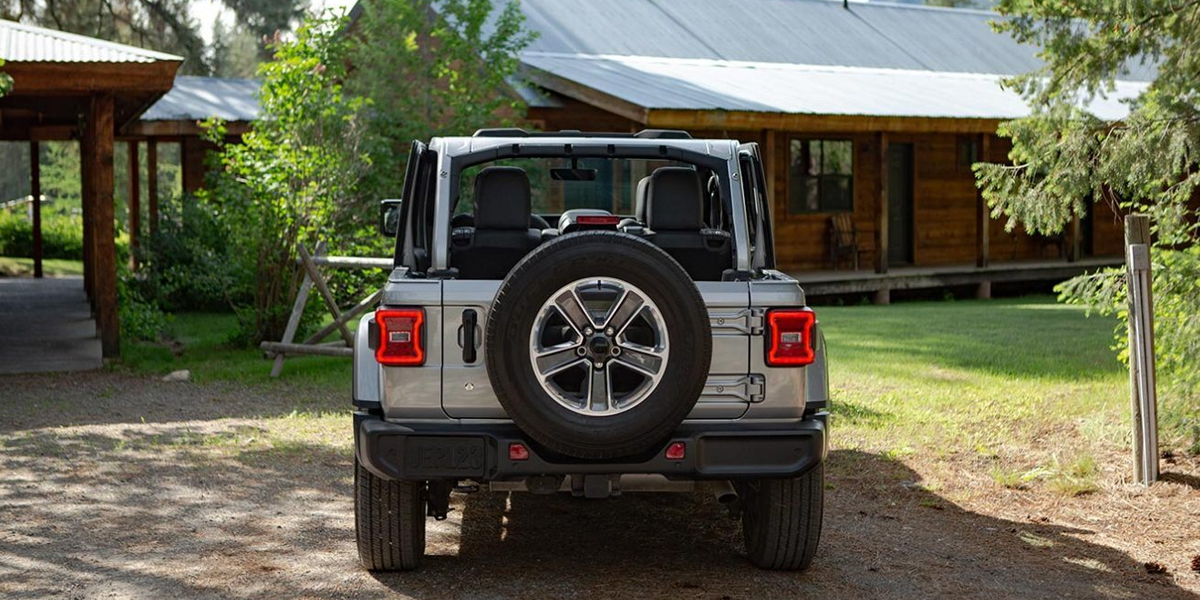 Interior – 2020 Jeep Wrangler near Denver CO
Jeep outdid themselves with the interior of the 2020 Jeep Wrangler near Denver. They started with a washable interior, and then they made the inside completely meld into the outside. Your interior can become an exterior quickly thanks to hard top and soft tops that are fold down. How about a fold-down windshield? Say goodbye to the great indoors and hello to fresh air. Your Wrangler is meant to put you in touch with the outdoors, giving you flexibility and on the fly adjustments. Choose from cloth or leather interior with beautiful accents. Each and every facet of the interior of the 2020 Jeep Wrangler near Denver is serving Denver Colorado customers with a thrilling adventure, one that lets you feel as one with your universe.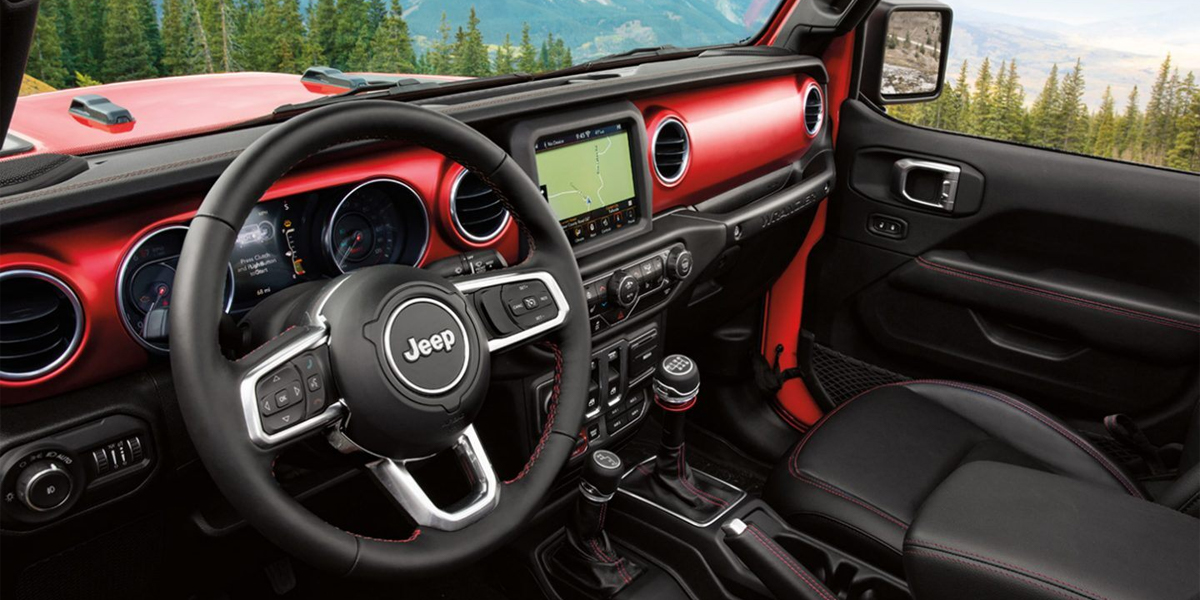 Mechanical – Wrangler specs near Denver
Jeep is world famous for serving Denver Colorado Jeep fans with the best of all worlds in the mechanical arena. Your Wrangler is a machine as much as a vehicle, designed to respond to your wishes. Every single trim of the Wrangler is Trail Rated. Why? A host of off-road capability awaits you. Take for example that Jeep is serving Denver Colorado Wrangler buyers with a exceptional ground clearance and underbody skid plates for the ideal vehicle to mow over rocks and other rough terrain. Your Wrangler can handle it. Pollard Jeep also loves the Selec-Trac® 4×4 System that can switch back and forth between two-wheel drive and four-wheel drive as it senses your terrain. It's a fully realized mechanical system that gives you thrill after thrill.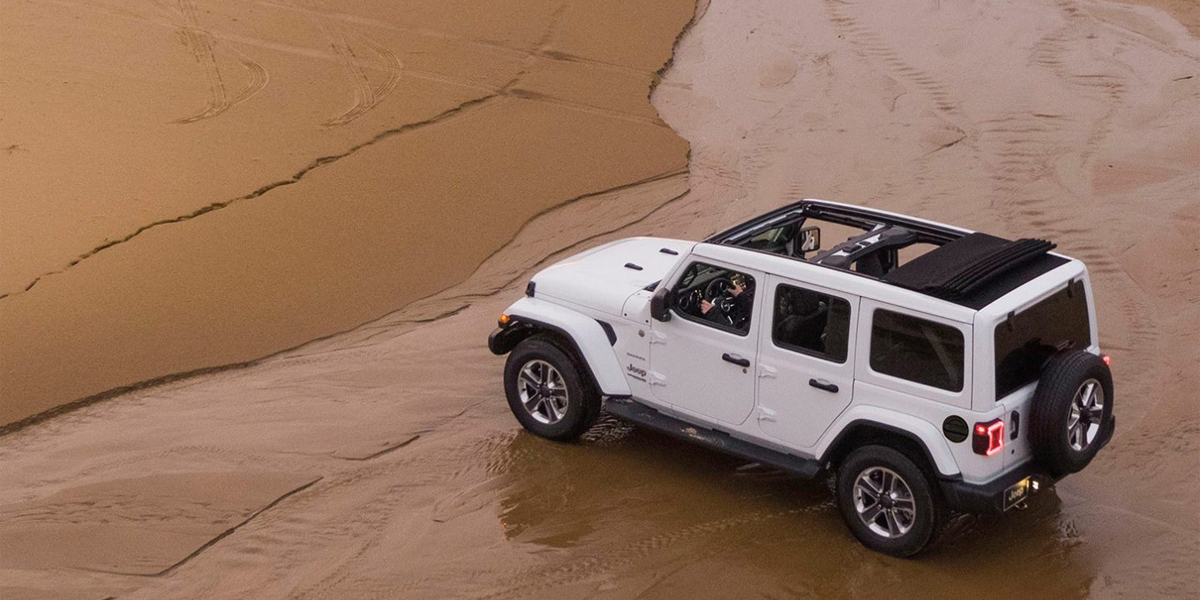 Powertrain – Jeep Wrangler specs near Denver CO
Four engine options are at your fingertips, ranging from 270 horsepower to 285 horsepower. Torque ranges from 260 lbs-ft of torque to 295 lbs-ft of torque, depending on your configuration. Tow up to 3,500 pounds with your off-road beast.
Safety – 2020 Jeep Wrangler dealer
You're going to be going where no other vehicle can go when you buy a Wrangler, so you need safety features that no other vehicle has. Jeep's full safety system begins with the rough and rugged construction. In 2020, you're getting so much more, though. They've added Blind Spot Monitoring to your list of safety features, as well as adaptive cruise control that makes those rushes through the city at a stop and go pace much more bearable. Now you're going to be able to focus more on the road and less on braking and accelerating while you're navigating your urban environments. Automatic high-beam headlamps make for a crystal clear view of the night road ahead of you as you explore the great outdoors in your Wrangler. It's a safety system we're proud to claim under the Jeep umbrella. It's about time that the Wrangler entered the race to equip driver-assist features even on off-road vehicles. Your new Wrangler is safer than it has ever been before in the past, and it's sure to garner a lot of attention from the automotive world.
Contact Pollard Jeep today to learn more about the magnificent 2020 Wrangler. We're your 24 hour a day, 7 day a week source for information about the new specifications of the Wrangler. The powertrain is already officially announced, but we learn more about the Wrangler each and every day. If you want to always be sure to keep up to date with updates, just sign up for them on our website. We'll let you know every time we hear about exciting Wrangler news. Thank you for choosing Pollard Jeep as your prospective dealership. We hope that you will allow us to serve you in every way that we can. Just call, write, or stop by today to learn more about the Wrangler.