New Jeep Denver Review – 2020 Jeep Gladiator Mojave for Sale in Boulder,CO l Denver Area
Denver Review – 2020 Jeep Gladiator Mojave
View Inventory


Vehicle Overview
The desert rated limited edition 2020 Jeep Gladiator Mojave is the real deal, serving Denver Longmont Boulder US pro off-road conquerors with an unparalleled level of performance and sand shredding good fun. In our 2020 Jeep Gladiator Mojave review, Pollard Jeep will cover each and every one of your primary Mojave specifications and features. It won't be as fun as owning one of these, but it'll give you a stunning overview of what you have to look forward to in life if you buy a 2020 Jeep Gladiator Mojave.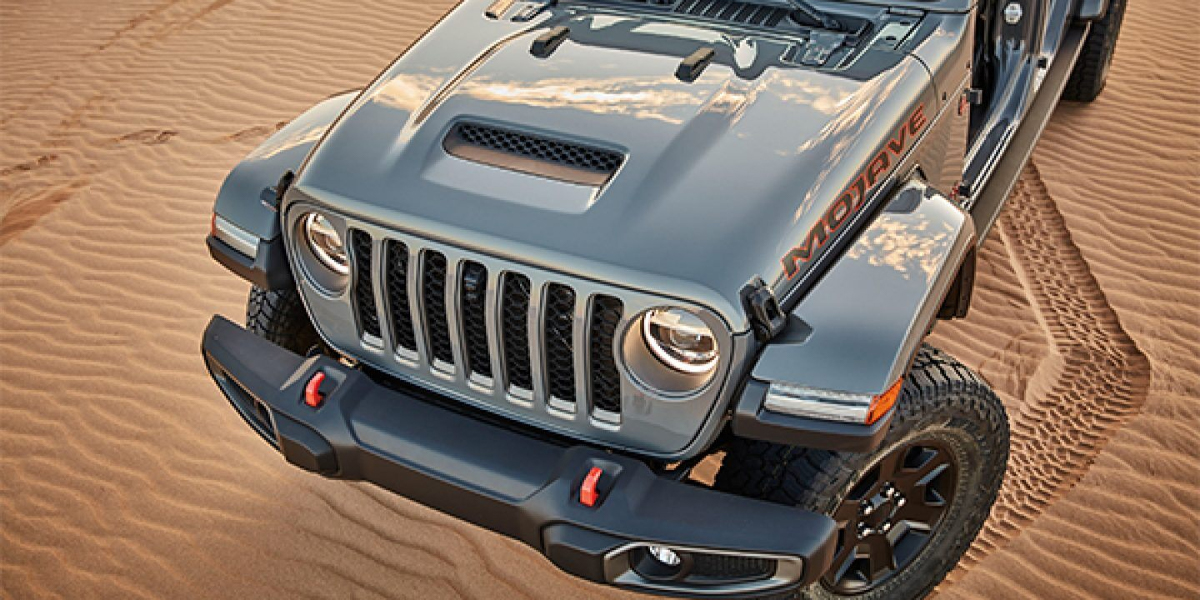 Exterior – 2020 Jeep Gladiator Mojave
Signature round headlights and a 7-slot grille make for a stunning front end statement by the Mojave. You'll instantly recognize the greatness lying within this one's exterior silhouette. You've also got a high level of customization here. Feel like doors are holding you back today? Easily remove the Mojave's doors and go doorless for the day. A vented hood creates an almost muscle car type vibe, while the 33-inch Falken Wildpeak all-terrain tires provide more than just a staggering mystique and compliment-worthy statement.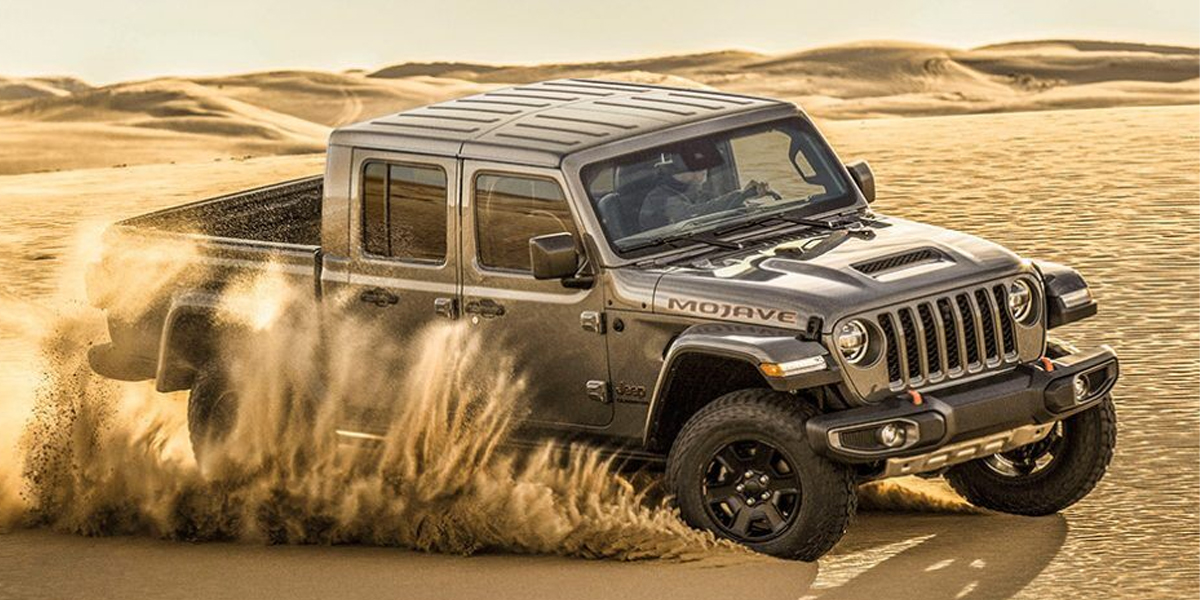 Interior – 2020 Jeep Gladiator Mojave near Denver
The off-road pages feature that goes along with your 8.4″ UConnect touchscreen is a standout feature in this nicely dressed interior. Your 2020 Gladiator Mojave's off-road pages give you the ability to track all the stats on your history of off-road tricks and adventures and really see some nice performance specs and more. If you're not a techie, it doesn't matter. The Mojave's rich interior is outfitted in orange accent stitching for a wow factor with a bigger number than we can list here without sounding ridiculous. Pollard Jeep assures you that every 2020 Jeep Gladiator Mojave review is gushing with nothing but good things to say about the amazing new Mojave.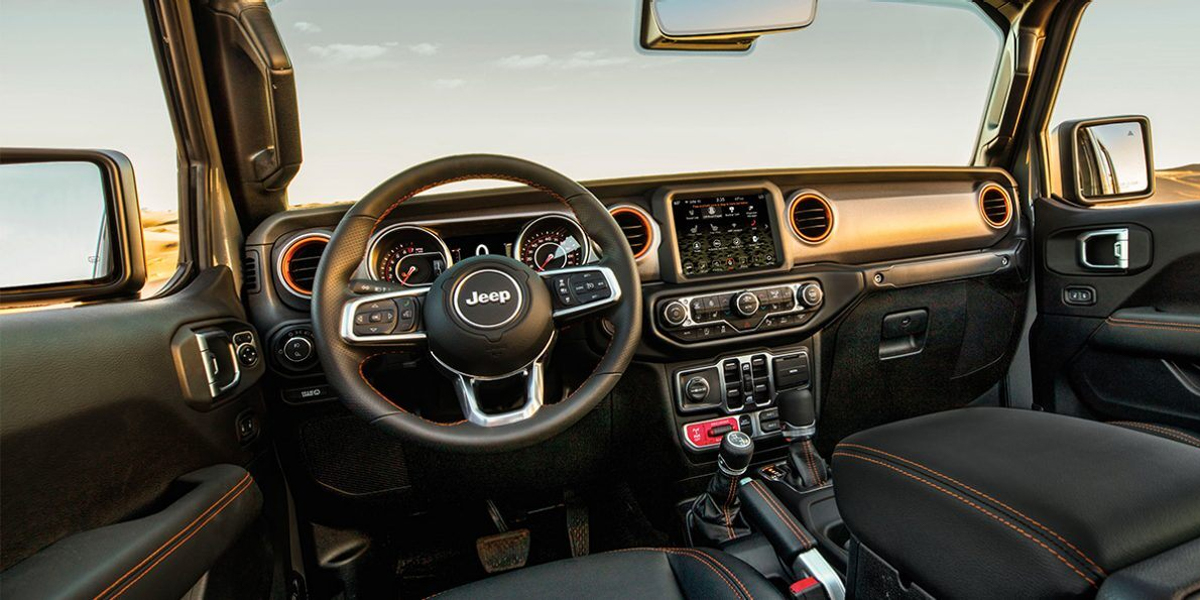 Mechanical – Gladiator Mojave specs near Denver
The desert is an unforgiving and punishing terrain. If you don't come equipped to do battle with that deep, unmoving sand all around you, you're not going to have very many stories to tell your buds. When you've got a Mojave, though, you're already desert rated and equipped to win every battle. Its battle tested 4X4 systems are ready for war at a moment's notice. There's also an off-road+ button that instantly transforms your Mojave into the most legendary of desert warriors. A heavy duty front skid plate gives you ultimate protection against rocks and any other obstacles in your way, even in desert environments.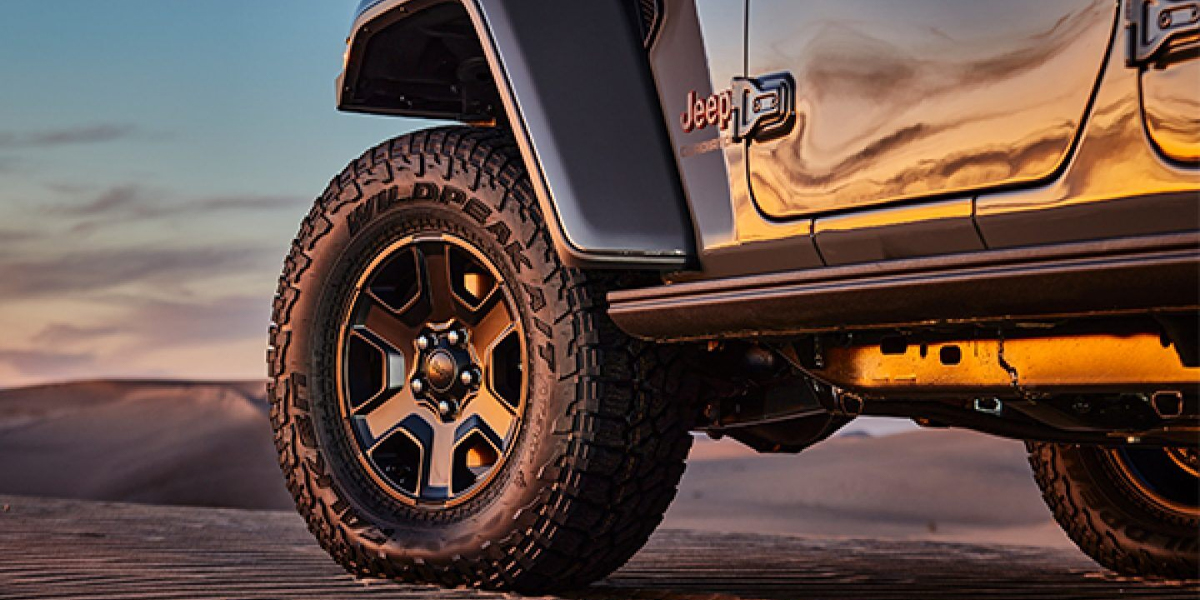 Powertrain – Jeep Gladiator Mojave specs near Denver
This truck is ready to off-road and more than ready to tow, with a greater than 7,000 pound tow rating. A 285 horsepower and 260 lb-ft of torque engine is courtesy of a 3.6L configuration that's also surprisingly efficient. In short, your powertrain is as ready to rock as you are at a moment's notice.
Safety – 2020 Jeep Gladiator Mojave dealer
Any 2020 Jeep Gladiator Mojave review by Pollard Jeep isn't complete without a complete rundown of safety features. Today's Jeeps aren't just manned by advanced airbag systems and a sturdy steel construction. They're built with stellar driver-assist systems that put sensors all around your Jeep vehicle and let them do the work for you. It's an extra pair of eyes on the road at all times, warning you of potential danger. From the parking assist systems that monitor the exterior of your vehicle with vibrant camera angles to the lane keeping systems that can actively brake and adjust steering to keep you in your lane and away from danger, the Mojave is a warrior on safety, too. It's serving Denver Longmont Boulder drivers with optimal safety features that save lives.
You're about to buy the world's first desert rated pickup truck. What could be more exciting than that? Well, how about the idea of buying that same desert rated pickup truck for less. Let Pollard Jeep save you money on your new Jeep Mojave! Call today for a test drive or to ask us questions. We look forward to helping kickstart your adventure with the savings you deserve.