Research 2021 Jeep Wrangler 4xe in Boulder CO

View Inventory
The Jeep Wrangler models have high standings on the US News charts for their off-road capabilities, exciting color options and sturdy designs. The 2021 Jeep Wrangler 4xe is a cute and exhilarating model that will be a pleasure for anyone to drive. Pollard Jeep of Boulder is offering several versions of it in its lineup. You may be interested in it if you're an SUV fan who wants to try something a little different. A Jeep might be an excellent option for you. These are some of the features and qualities of the 4xe model so that you can consider taking a test drive in it when you're ready.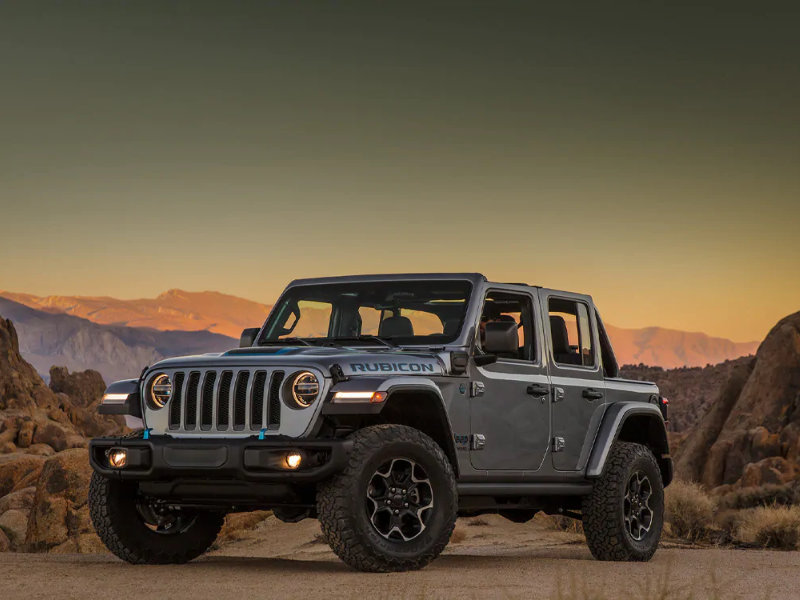 Exterior - Jeep Dealer serving Boulder CO
The exterior of the 4xe model is outstanding. It's full of vibrant colors and has the signature grille and headlights that are present in many Jeep models. It also has a rigid framework that lets people know it means business. You can choose from a huge selection of fun colors when you build your model. Some of the options available to you are Hella Yella, Firecracker Red, Snazberry and Hydro Blue. Ask the sales rep at the dealership serving Boulder Longmont Loveland Denver for the full list of available options.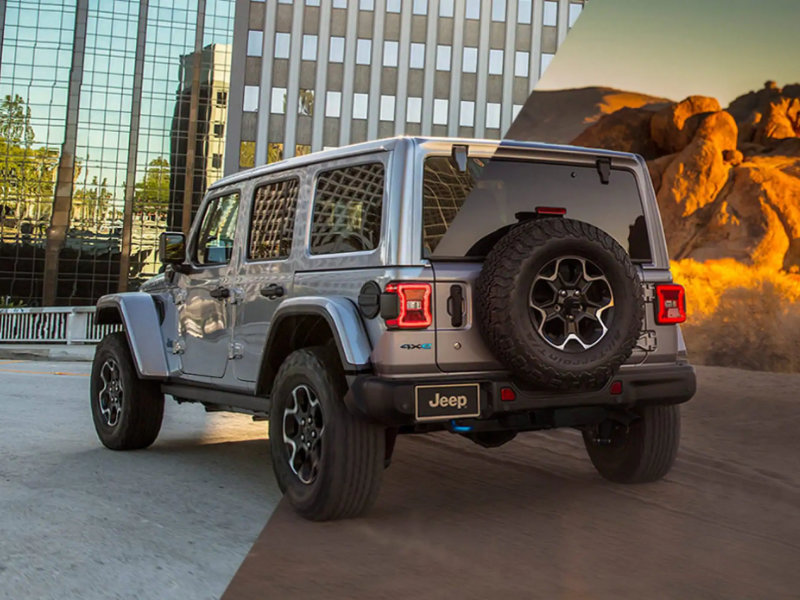 The model can fit up to five people in it, which means it has a very generous interior. The interior is also jam-packed with cozy and helpful features all around. Some of the key features include a Compass, Manual Driver Lumbar, Leather-Trimmed Seats, 12 DC Power Outlets and more. The manufacturer sought to make this vehicle an outrageously fun one, and it accomplished its goal tenfold. You can find out more about the interior of this model by contacting the dealership serving Boulder Longmont Loveland Denver.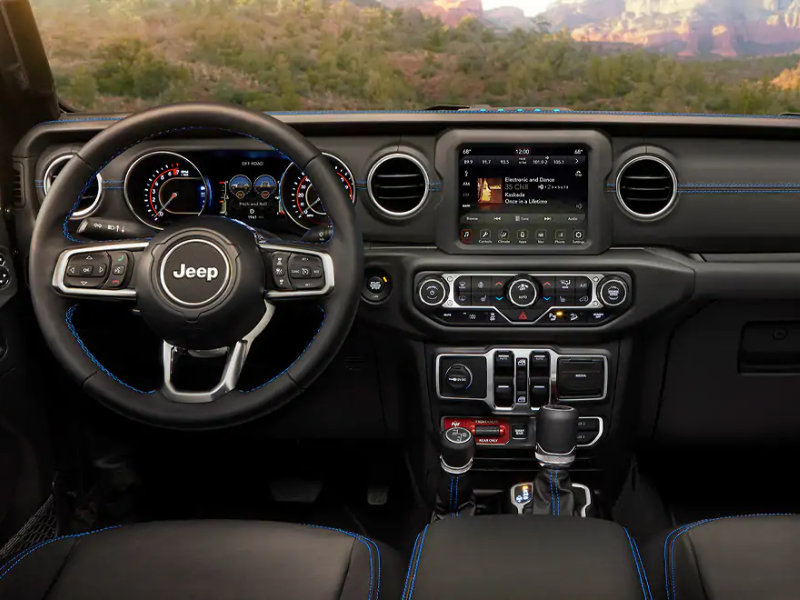 Jeep Wrangler 4xe Mechanical specs
The model comes with a 2.0-Liter Intercooled Turbo gas/electric I4 motor that has a lot of pizzazz. It produces a powerful 370 horsepower, which is more than enough for adventurous drivers. The fuel efficiency is excellent because of its hybrid nature. The manufacturers state that it's capable of giving you up to 49 miles per gallon. You can also drive up to 370 miles before you need to charge the unit. It's an all-around amazing little SUV that you can benefit greatly from.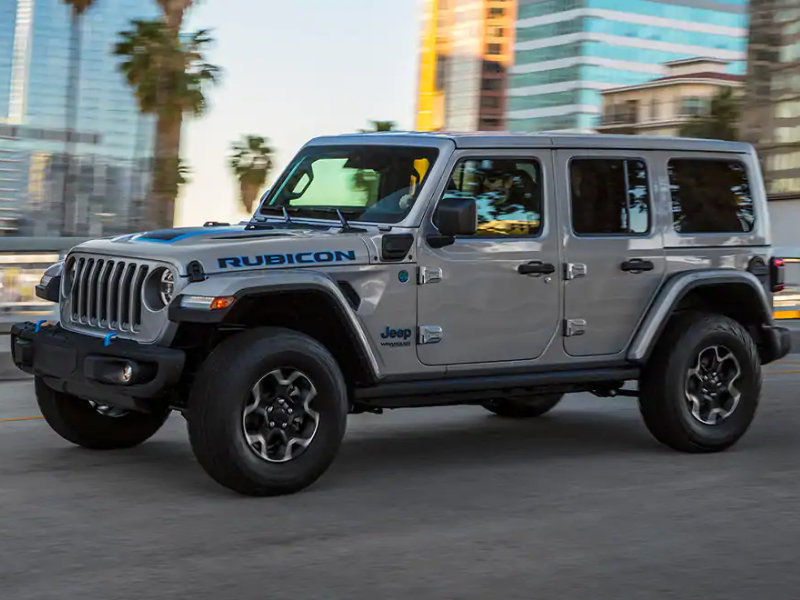 Safety - 2021 Jeep Wrangler 4xe dealer
Since the Wrangler 4xe looks like such a fun tumbler, the manufacturer ensured that it created a long list of safety features to protect its riders and drivers. Some of the key features on the safety lineup are features like Roll Stability Control, Parkview Backup Camera, ABS, Driveline Traction Control, Tire Pressure Monitoring, Airbag Occupancy Sensor and more. The manufacturer thought about the vehicle design and added an assortment of safety features to accommodate it. You can rest assured that your ride will be safe if you choose this alluring Jeep model.
Why Buy the 2021 Jeep Wrangler 4xe in Boulder
There a probably 100 reasons why purchasing a 4xe is smart. One reason is that it's affordable. Another reason is that it's a fun ride. The third reason is that it's a hybrid. Hybrids are always economical, and they're the right option for you if you're into innovative vehicles. Furthermore, some of them give you access to special tax discounts. The dealership serving Boulder Longmont Loveland Denver may also offer some amazing deals you can take advantage of if you consider purchasing the model. You could always check it out and see if it works for you.
More information awaits you at the dealership. You can also inquire about specials, deals and quotes if you want to know how much money you'll have to spend on one of these fun toys. Sales and customer service advocates are there to answer any questions you might have about it. Now you have a wealth of information about what makes the 4xe special. It's time to go out and see it for yourself. Schedule a meeting with a sales specialist and take a test drive to see if it's right for you. You can get help from the finance team shortly after that.