The 2020 Jeep Renegade near Denver has features to match your needs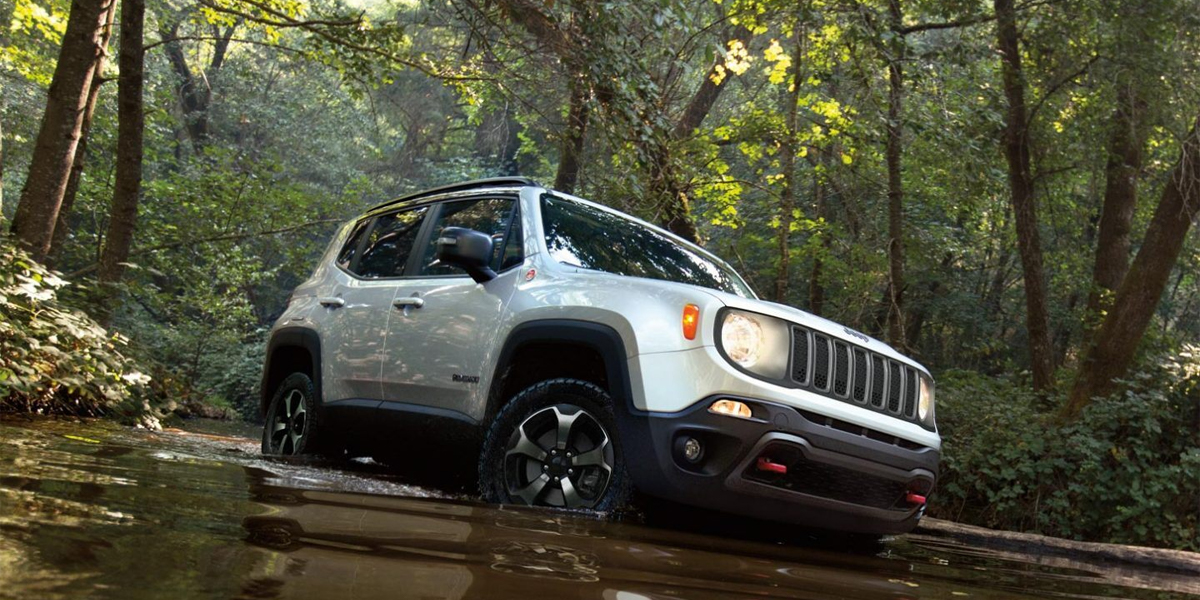 Everyone loves a Renegade! Especially if it's a 2020 Jeep Renegade, one of the trail rated army of vehicles that Jeep blesses the population with each year. Jeep calls it a "compact SUV for life on the go." When life gets hectic and you need to get somewhere quickly, safely, and comfortable, the Renegade has features to match your needs.
We'd like to give you a brief preview of a few of our favorite trim options you have this year, starting with the basic but accommodating Sport. Its 5-inch Uconnect 3 touchscreen display is a nifty addition to a normally sparsely equipped model. A Personalized Driver Information Digital Cluster Display nets you big time information on display at all times for a more confident driving experience.
Next on our list of intriguing trims is the Upland. It's a few trims over from the Sport and offers more aggressive exterior style. It sports 17-Inch Low-Gloss Black Aluminum Wheels and a front fascia with fog lamps and a serious warrior look and attitude. Its My Sky® Removable Panel Sunroof lets you convert your Renegade into an SUV convertible at the drop of a hat.
The Trailhawk boasts Trail Rated 4×4 Capability that's going to give you that deep down good feeling every time you head out camping. If you're a big camper, you'll love the idea of spending the weekend camping and then off-roading in the meantime. Sometimes all a person needs is a few days of nature to get away from the stresses in life.
Prepare for aggressive exterior style and upscale luxury amenities on your High Altitude, a variant that's going to go home with only the most extravagant of Jeep buyers. It's a surefire winner with features like 19-Inch Satin Gloss Granite Crystal Wheels, a Premium LED Lighting Group, and Dual-Pane Panoramic Sunroof. If you want to arrive in style no matter where you're going, then you want to ask us about the High Altitude. It's out of this world.
The Renegade often gets lost in the Jeep lineup. We all look forward to the Wrangler, and then the Grand Cherokee is an institution all unto itself, but we sometimes forget that the Renegade is Jeep's compact trail warrior. It's often underestimated and underrated, only to come out swinging and winning during every round it fights. If you're a warrior, too, we know you'll love the Renegade.